Top 2 Bottom Aligns with The Entrepreneur's Source
For nearly 40 years, The Entrepreneur's Source (TES) has helped thousands of people discover the many benefits of franchise business ownership. With a network of nearly 150 Career Ownership Coaches across North America, each year TES helps about 500 people become franchise owners (franchisees). With such a long commitment to coaching people to become business owners, it's no wonder that an alliance with Top 2 Bottom (T2B) Business Solutions is an ideal partnership for both companies.
This week our T2B executives will be in Savannah, Georgia attending the annual franchise conference for The Entrepreneur's Source. This will be the first physical conference that TES has held in three years. During the weekend event they'll meet nearly 200 franchisors who are "success partners" with TES. They'll also meet more than 100 TES coaches from across the United States and Canada.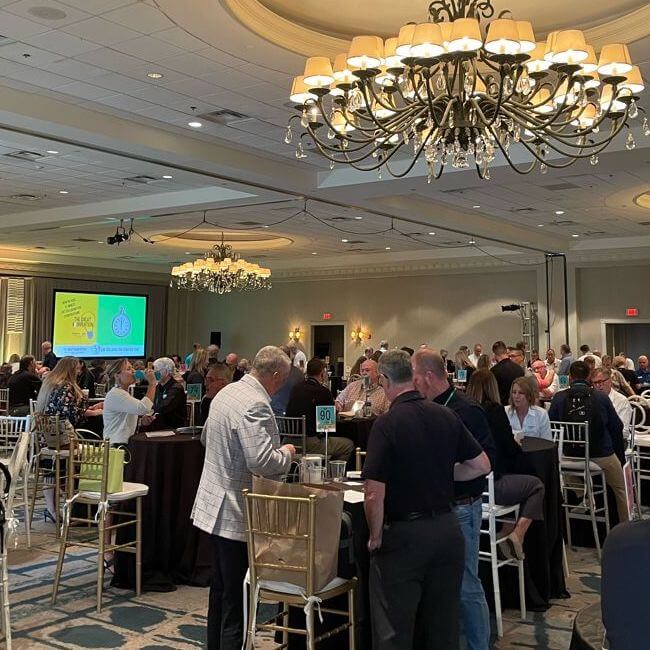 When asked about the new partnership with The Entrepreneur's Source, Top 2 Bottom CEO & Co-Founder Christopher Mallery stated:
While Top 2 Bottom will conclude 2022 as our absolute best year ever, this new alliance with The Entrepreneur's Source will take us even further into providing comprehensive accounting solutions for the franchising industry. In the new year we look forward to helping franchisors with training their newest franchisees on the best accounting practices, while also making certain that consistent financial reporting helps with all the annual federal filings that franchisor are responsible for. Our mission for 2023 is for T2B to become the primary provider of accounting, bookkeeping and payroll services within the franchise universe.

Christopher Mallery – Top 2 Bottom Business Solutions CEO & Co-Founder
If you are considering becoming a franchisee or are currently a franchisor, especially an emerging franchisor, please contact our team using this special T2B Franchise Accounting page or join us in our special LinkedIn group exclusive to franchise professionals – Franchise Accounting Strategies.