Pivoting Payroll Providers?
Yes, it's that time of the season again! No – we are not talking about the holidays or even tax preparations (we covered that topic last month). It seems like Payroll is suddenly a top priority for dozens of our Top 2 Bottom clients in these final weeks of the year.
For years T2B did not offer Payroll services to brand new clients, at least publicly. We truly preferred to offer that additional financial service to our business owners who had a strong working relationship with us and who employed a certain number of staff.  But now we are strategically adding even more business services under our Top 2 Bottom Business Solutions brand umbrella, including dedicated payroll staff. 
Why should you seriously consider Top 2 Bottom as your new payroll provider?
You'll be assigned a Dedicated Payroll Manager – an experienced professional who is actually based within the United States (usually in the Carolinas), who will always be just one call, text or email away to answer your urgent questions. 
If Top 2 Bottom is already managing your books, all payroll data gets entered into your accounts automatically.  There are no extra steps or worries when it comes to this process. 
We've been continuously updating our technology and offerings. We can help you onboard your new employees electronically, store employee documents, file 1099's and give you an integrated timekeeping solution.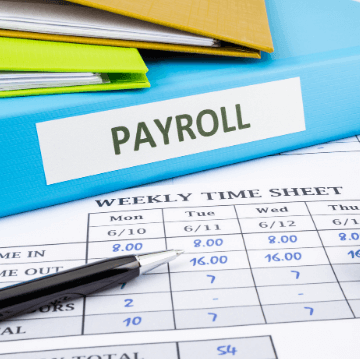 Because we have hundreds of clients across the country, our T2B team works with just about every active payroll provider known, so we can have a candid conversation about improvements you'll see by switching to T2B, and how much cost savings you can anticipate annually. We've actually created a 2023 Payroll Pivot Plan just to help our existing clients and new T2B clients make that transition as smooth and painless as possible. And making that switch from an old payroll provider to Top 2 Bottom Business Solutions should ideally be made at the start of a new year – just two weeks away now!







Ready to Learn More?

To discuss our new Top 2 Bottom "Payroll Pivot Plan" contact your T2B client representative. They already understand your business and have exposure to a wide variety of payroll providers to offer you comparisons on prices and services. Be sure to contact them directly or visit our Top 2 Bottom contact form and be sure to include the phrase "Payroll Pivot Plan" in the description of services field. We'll get back in touch in less than 24 hours to help prepare your company for the change that will dramatically improve your payroll services in the new year!