Meet the people who are going to make your life easier.
Our team is dedicated, professional, and have years of experience working with small businesses to help them improve their bottom line.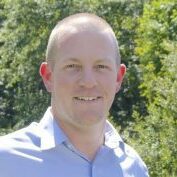 Christopher Mallery
Co-Founder, Top2Bottom Business Solutions
"Some entrepreneurs think, 'How can I make a lot of money?' but the better way is to think, 'how can I make people's lives a lot better?' If you get it right, the money will come." Richard Branson
Our business name, Top2Bottom Business Solutions, reflects one of my deeply-held beliefs– that the successful business owner must experience and be knowledgeable about every aspect of the business – Top 2 Bottom.  This belief had its genesis in my early work days in the hospitality industry – starting as a dishwasher at 15 and working my way up to senior management over the next several years, while at the same time attending Western Carolina University.
Leveraging a talent for analysis demonstrated in the hospitality arena, I was able to join Accurate Payroll and Bookkeeping Services where I focused on Sales Development and Operations for several years.  This experience produced a deep appreciation for small business and the entrepreneurial spirit, and proved to be a catalyst for the launch of my own business, Top2Bottom Business Solutions in 2017. A NC native, I moved from the Charlotte area to Hampstead with my wife Pamela and 2 daughters, Bayleigh and Blayke, in 2016 to launch the business.  Although we still have to regularly travel back to Charlotte for Panthers games (who else has a dog named Kuechly?), Hampstead is now our home in every way!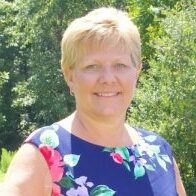 Jerri Blanton
Co-Founder, Top2Bottom Business Solutions
"I have CDO, it's like OCD but all the letters are in order like they should be."
After a life-long career focused on Customer Care and Accounting, I'm thrilled to be a co-owner of Top2Bottom Business Solutions with my son Christopher.  My experience has encompassed industries ranging from retail trucking to telecommunications, and has developed a real respect for the challenges and rewards of small business. I am currently responsible for the accounting and bookkeeping of 70+ franchisees of a national franchisor.  My experience has served me well in this role, as I supervise the bookkeeping staff and assure franchisee and franchisor satisfaction. Growing up as an Air-Force brat, I've lived in Germany and all over the U.S., settling in my parents' hometown of Concord following my dad's retirement.  Now I'm delighted to be living in Surf City, only 5 minutes away from 3 of my 4 children, and all 7 of my grandchildren. Add to that my Golden Doodle, Finley, our office mascot, and life just couldn't be better!
Megan Coughlin
Apparently Accounting is in my blood!  I just couldn't resist following my Father's career path in the accounting field, and will soon have my University of Maryland Bachelor's degree with a major in Accounting, and a minor in Business Management.  After taking one class, I found that I love it as much as my Dad does, and couldn't be better suited to it!  Before Top2Bottom, I worked as an Administrative Assistant for an Association Management Company and also a Teacher's Assistant at our local Elementary school.  This served me well, since combined with the accounting work, my passion for Customer Service and helping makes working for Top2Bottom Business Solutions the perfect fit.
After growing up in Maryland my husband and our 2 sons found our way to NC in 2011 thanks to my husband's employer at the time, the US Navy.  We immediately fell in love with everything about the NC coast and plan to be here for a long time.  When not working and studying, I enjoy being Cheer commissioner for the Topsail Junior Pirates Youth Football and Cheer program.
Crystal Payseur
From Shelby, NC, I'm just a good'ole southern girl who moved to Wilmington, NC in 2005, so now I call Wilmington my home. I love being near the beach, reading, and music – going to concerts and music festivals with my hubby is my absolute favorite! I have been married to my husband, Derek, since 2009 and we have 2 young daughters who are my world, along with 2 furbabies, Max and Riley. I have been with the company since 2015 and plan to continue to grow with the business. I have a Bachelor of Science in Marketing from UNCW, but really found my niche in the Accounting world and don't see myself anywhere else.
Julie Wally
I have been with Top 2 Bottom (previously Accurate Payroll & Bookkeeping) since 2008. I enjoy building relationships with my existing clients, and hope to with potential new clients as a Team Leader in Accounting. I am from Huntersville, NC and currently live in Davidson NC. I have been married to my husband Tim for 25 years. We have two boys, now young men, Tanner and Casey. We also have two dogs, Angel and Bandit. I have a degree in Psychology from the University of North Carolina at Chapel Hill. "I'm a Tarheel born and a Tarheel bred."
Samantha Bukowski
Hey ya'll! I am an Account Manager, and have been working for the company since 2014. I enjoy the relationships I get to build with my clients and being able to keep up with their bookkeeping needs. I'm a big checklist person so being able to complete daily tasks gives me a sense of fulfillment. I'm definitely a southern girl, born and raised in North Carolina. I currently live right near Topsail Island in North Carolina with my husband, Chris and our two children, Marlee and Gunnar and our dog, Cooper. We love being outside together, going camping and staying active. I am most passionate about my Faith, family, and friends. I'm naturally a homebody so I enjoy being around the house a lot and having people over is really fun for me!
Meghan Goodson
I love working with numbers, math has always been my favorite subject for as long as I can remember. I was born in California and my family moved to North Carolina when I was 7. I'm a sunny California girl, however sweet tea runs through my veins and country music has a special place in my southern heart. I'm passonate about helping others, I love hiking and staying active. Family is extremely important to me, creating memories with them is priceless to me. My young daughter is the quirkiest child I have ever met and my husband and I are so blessed to have her.
Robin Morrow
Retirement did not work for me so when the opportunity to be part of T2B came about I was thrilled. I graduated with a BS in Mathematics from the University of North Carolina. Being an acturary did not thrill me so I completed my accounting degree a few years later. I worked in the Broadcast industry for almost 40 years beginning as an assistant controller at a TV station ending as a corporate director of HR operations. I really enjoy working with small businesses and this team. I enjoy time with my family at the beach, my wonderful grandchildren and my two fur babies.
Cameron Wilson
I'm an account manager for Enviro-Master. I like the fact I get to do a little something different every day. I'm from WIlmington, NC. A true Wilmitonian. I love photography, reading, and hiking the mountains.
Amber Hollingsworth
Hi! I am a Payroll Manager and I also help set up new clients for payroll services. I joined the company in 2018 and have had so much fun. Every day, there is something new to learn and an opportunity for growth. I am originally from The Beehive State (aka Utah) and have been in NC since 2015. Previously, I was working as a store manager in retail, as well as going to school for my Bachelor of Science in Business Finance. I have the most hilarious, spunky, dinosaur loving little boy and love to go out and explore the world with him every opportunity we get. When we're not out adventuring, I love to spend my spare time painting, drawing, and spoiling our tiny feline.
Tammy Justice
I joined the Top 2 Bottom family in August 2019. Before that, I was a general manager of a transportation company for over 16 years. I have been married to my husband Jeremy for 25 years; we have two children, Austin and Alexander. We just relocated to Charlotte, NC from Kalamazoo, MI, for business, but also to be near my family. I just started working on my business degree at University of Mt. Olive. I love to explore and try new restaurants. Chicago was my favorite but now I can give Charlotte a try.
Tinette Tyler
I love my job and working with all the great clients that I prepare payrolls for. Most of which I have been working with for more than 12 years now. Originally from NY, I moved here 23 years ago with my family. I have three grandchildren now that I adore. I look forward to enjoying time with friends and family, gardening, walking, and going to the beach.
Amanda Ardizzone
I am so grateful to be apart of the Top 2 Bottom team, and love that I am constantly being taught new tasks to help grow. I am a proud Massachusetts girl who wandered down to live in NC for about 6 years with my husband, and now we live right outside of Washington, D.C. with our daughter and pups! I love the beach (missing NC) but also love the snow, traveling, and spending time with family and friends.
Arlene Bates
I have been with Top 2 Bottom (Accurate previously) since the beginning of 2019. It is a great Company to work for! I received my Accounting degree from UNCC. I love living in the Lake Norman area – it is absolutely beautiful! My family is close by in the Charlotte area.
Real business relationships are important to us. Which is why we're giving you a free consult. Let us help you today.