Meet the people who are going to make your life easier.
Our team is dedicated, professional, and have years of experience working with small businesses to help them improve their bottom line.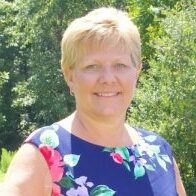 Jerri Blanton
"I have CDO, it's like OCD but all the letters are in order like they should be."
After a life-long career focused on Customer Care and Accounting, I'm thrilled to be a co-owner of Top2Bottom Business Solutions with my son Christopher.  My experience has encompassed industries ranging from retail trucking to telecommunications, and has developed a real respect for the challenges and rewards of small business. I am currently responsible for the accounting and bookkeeping of 70+ franchisees of a national franchisor.  My experience has served me well in this role, as I supervise the bookkeeping staff and assure franchisee and franchisor satisfaction. Growing up as an Air-Force brat, I've lived in Germany and all over the U.S., settling in my parents' hometown of Concord following my dad's retirement.  Now I'm delighted to be living in Surf City, only 5 minutes away from 3 of my 4 children, and all 7 of my grandchildren. Add to that my Golden Doodle, Finley, our office mascot, and life just couldn't be better!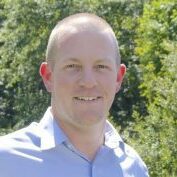 Christopher Mallery
"Some entrepreneurs think, 'How can I make a lot of money?' but the better way is to think, 'how can I make people's lives a lot better?' If you get it right, the money will come." Richard Branson
Our business name, Top2Bottom Business Solutions, reflects one of my deeply-held beliefs– that the successful business owner must experience and be knowledgeable about every aspect of the business – Top 2 Bottom.  This belief had its genesis in my early work days in the hospitality industry – starting as a dishwasher at 15 and working my way up to senior management over the next several years, while at the same time attending Western Carolina University.
Leveraging a talent for analysis demonstrated in the hospitality arena, I was able to join Accurate Payroll and Bookkeeping Services where I focused on Sales Development and Operations for several years.  This experience produced a deep appreciation for small business and the entrepreneurial spirit, and proved to be a catalyst for the launch of my own business, Top2Bottom Business Solutions in 2017. I moved to the Wilmington area in 2016 and launched the business, but recently have built a house in the South Charlotte area and have moved back to my hometown, with my wife, Pamela, two daughters, Bayleigh and Blayke, as well as our two Goldendoodles, Kuechly and Rucker!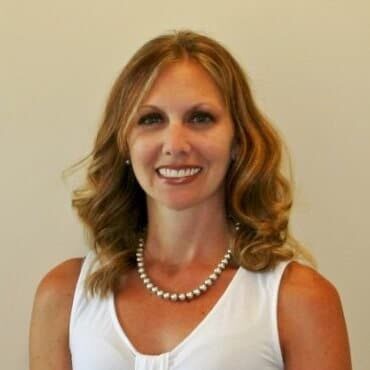 Marcia Daily
With a degree in Accounting, numbers are my thing. From basic financial statement review to budgeting and forecasting, I bring a wealth of knowledge to the team serving our clients. After working for over 15 years for larger and public corporations, I made a move which allows me to share my knowledge and skill with local business owners. Work smarter, not harder, is my motto. I aim to take the pressures of handling the day to day books off our local business owners so they may focus on running their business!
Relocating from Chicago, my family now resides in the Lake Norman area. While we miss our family and friends (not to mention the sports and food), we enjoy the new life we have built. When I am not helping our clients be successful, my husband and I enjoy running from Soccer Matches and Dance Competitions with our two daughters.
Megan Coughlin
SENIOR ACCOUNTING MANAGER
Apparently Accounting is in my blood!  I just couldn't resist following my Father's career path in the accounting field, and will soon have my University of Maryland Bachelor's degree with a major in Accounting, and a minor in Business Management.  After taking one class, I found that I love it as much as my Dad does, and couldn't be better suited to it!  Before Top2Bottom, I worked as an Administrative Assistant for an Association Management Company and also a Teacher's Assistant at our local Elementary school.  This served me well, since combined with the accounting work, my passion for Customer Service and helping makes working for Top2Bottom Business Solutions the perfect fit.
After growing up in Maryland my husband and our 2 sons found our way to NC in 2011 thanks to my husband's employer at the time, the US Navy.  We immediately fell in love with everything about the NC coast and plan to be here for a long time.  When not working and studying, I enjoy being Cheer commissioner for the Topsail Junior Pirates Youth Football and Cheer program.
Crystal Payseur
Senior Accounting Manager
From Shelby, NC, I'm just a good'ole southern girl who moved to Wilmington, NC in 2005, so now I call Wilmington my home. I love being near the beach, reading, and music – going to concerts and music festivals with my hubby is my absolute favorite! I have been married to my husband, Derek, since 2009 and we have 2 young daughters who are my world, along with 2 furbabies, Max and Riley. I have been with the company since 2015 and plan to continue to grow with the business. I have a Bachelor of Science in Marketing from UNCW, but really found my niche in the Accounting world and don't see myself anywhere else.
Sheila Strange
I was born & raised in northern MN, my family moved to the Charlotte area 9 years ago for my husband Shoan's job & to get away from the dreaded cold. The southern weather definitely suits me, I love the sunny beaches, sand & sound of the waves crashing, but will always bleed purple for my MN Vikings. I love sports which is good having 3 kids that are very actively involved in them year round. I enjoy hunting & being out with nature as the sun rises & sets. Ask me in about 6 years once my kids have all graduated & I'll be able to tell you what some other interests of mine that aren't being their chauffeur & traveling to their sporting events. Numbers have always been a love of mins, so when the opportunity to join the team at Top2Bottom came around I was happy to jump on board.
Kitty McClellan
Business Relationship Manager
If you had told me a couple of years ago that I would be working for a bookkeeping and payroll company, I would have said you're crazy! I've had some interesting twists and turns in my career and life, but here I am, working for an amazing, family-owned and customer-centered business I am so proud to represent. I'm a California native, moved to the Wilmington area from Ohio in August of 2014, and found my true home. I have a Bachelor's degree in Psychology, and a MEd in Sport Education, and a lot of experience dealing with all kinds of people, which must be why T2B trusts me to create and maintain relationships with our clients. My favorite things are the beach, being with my 4 kids and 4 grandkids when I can, golf, hanging with my friends, and my 2 crazy cats. I'm honored to be a part of this great company.
Nathan Ricciardelli
I've been with Top 2 Bottom since mid-2020 and am a part of the oddballs team. I have been a bookkeeper since graduating college in 2013 at the University of South Carolina. My main experience in the medical and restaurant industries that are local to Wilmington, NC. I have strong Microsoft excel, QuickBooks, and communication skills. I enjoy spending time with my family, playing golf, and being on the waterway when I am not working.
Sandy Wyatt
I am blessed to be a part of Top2Bottom Business Solutions. I'm a simple girl, born and raised here in North Carolina. I have lived in North Carolina all of my life, but recently relocated to the Cornelius area with my husband, Zach and daughter, Kenzley who is in 6th grade. I also have a freshman in college, Kolby and a step-son, a senior in high school, Jalen. I enjoy photography, crafting, lettering, painting, singing and making memories with my family. I am passionate about helping others and building relationships. I look forward to working with you for your business needs!
Samantha Bukowski
Hey ya'll! I am an Account Manager, and have been working for the company since 2014. I enjoy the relationships I get to build with my clients and being able to keep up with their bookkeeping needs. I'm a big checklist person so being able to complete daily tasks gives me a sense of fulfillment. I'm definitely a southern girl, born and raised in North Carolina. I currently live right near Topsail Island in North Carolina with my husband, Chris and our two children, Marlee and Gunnar and our dog, Cooper. We love being outside together, going camping and staying active. I am most passionate about my Faith, family, and friends. I'm naturally a homebody so I enjoy being around the house a lot and having people over is really fun for me!
Robin Morrow
Retirement did not work for me so when the opportunity to be part of T2B came about I was thrilled. I graduated with a BS in Mathematics from the University of North Carolina. Being an acturary did not thrill me so I completed my accounting degree a few years later. I worked in the Broadcast industry for almost 40 years beginning as an assistant controller at a TV station ending as a corporate director of HR operations. I really enjoy working with small businesses and this team. I enjoy time with my family at the beach, my wonderful grandchildren and my two fur babies.
Tinette Tyler
I love my job and working with all the great clients that I prepare payrolls for. Most of which I have been working with for more than 12 years now. Originally from NY, I moved here 23 years ago with my family. I have three grandchildren now that I adore. I look forward to enjoying time with friends and family, gardening, walking, and going to the beach.
Amanda Ardizzone
I am so grateful to be apart of the Top 2 Bottom team, and love that I am constantly being taught new tasks to help grow. I am a proud Massachusetts girl who wandered down to live in NC for about 6 years with my husband, and now we live right outside of Washington, D.C. with our daughter and pups! I love the beach (missing NC) but also love the snow, traveling, and spending time with family and friends.
Julie Wally
I have been with Top 2 Bottom (previously Accurate Payroll & Bookkeeping) since 2008. I enjoy building relationships with my existing clients, and hope to with potential new clients as a Team Leader in Accounting. I am from Huntersville, NC and currently live in Davidson NC. I have been married to my husband Tim for 25 years. We have two boys, now young men, Tanner and Casey. We also have two dogs, Angel and Bandit. I have a degree in Psychology from the University of North Carolina at Chapel Hill. "I'm a Tarheel born and a Tarheel bred."
Jamie Lane
Accounting & Business Relationship Manager
"Try not to become a person of success, but try to become a person of value" – Albert Einstein
I am drawn to Einstein's quote as it carries through to much of what I believe in. If we are focused on being valuable, to ourselves and others, then we can be successful together.
Growing up in as a missionary kid in Mexico City field taught me a lot of things. I learned that I love to travel and to experience other cultures. But it mostly helped me realize that I am passionate about truly helping people. That is one of the reasons that I love our team at Top2Bottom because we push ourselves and each other, growing together to offer the best to most effectively serve our clients. I love being a part of that! I have been blessed in my work experience to serve in many capacities including Operations Management, Finance, Human Resources and Marketing among various industries including health care and non-profits.
In 2019, my husband Allen, and our two children, Keagan and Sarah, packed up everything we owned and made the long trek from West Texas to the Charlotte area. We love living here and have been blessed by not just the beautiful landscape but the amazing people and we are proud to call it home
.
Ashley Troutman
I'm excited to join the T2B team! I was born and raised in Union County, NC. My husband, Elliot, and I live in Mint Hill, NC with our Chocolate Lab "doghter" Chompy. The best way to describe me is a girly tomboy. I have a long list of hobbies and interests that range from hand embroidery and antiques to fishing, hiking, and all things outdoors. I graduated from Gardner-Webb University in Shelby, North Carolina, and have been serving as a bookkeeper and customer service manager for the past 11 years.
.
Hannah Sample
I found accounting in high school when my teacher convinced me to compete in accounting competitions. I never knew I would love it so much, but after joining Business Professionals of America and placing at the National level in my senior year, there was no turning back. I started going to college for a Bachelor's in Accounting and will graduate this year. I have been working in accounting and bookkeeping for 6 years now and I have never loved a job as much as this one. I grew up in Michigan, but moved to Wilmington, NC in July of 2020 to live with my best friend. I have a passion for animal rescue, particularly with special needs animals, and volunteer at Paws Place rescue, along with fostering cats and dogs. I currently have two cats, Stevie the Wonder Cat, who is blind, and Puck. I also enjoy playing instruments, reading, and doing puzzles in my free time.
.
Real business relationships are important to us. Which is why we're giving you a free consult. Let us help you today.