Meet the people who are going to make your life easier.
Our team is dedicated, professional, and have years of experience working with small businesses to help them improve their bottom line.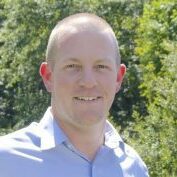 Christopher Mallery
Co-Founder, Top2Bottom Business Solutions
"Some entrepreneurs think, 'How can I make a lot of money?' but the better way is to think, 'how can I make people's lives a lot better?' If you get it right, the money will come." Richard Branson
Our business name, Top2Bottom Business Solutions, reflects one of my deeply-held beliefs– that the successful business owner must experience and be knowledgeable about every aspect of the business – Top 2 Bottom.  This belief had its genesis in my early work days in the hospitality industry – starting as a dishwasher at 15 and working my way up to senior management over the next several years, while at the same time attending Western Carolina University.
Leveraging a talent for analysis demonstrated in the hospitality arena, I was able to join Accurate Payroll and Bookkeeping Services where I focused on Sales Development and Operations for several years.  This experience produced a deep appreciation for small business and the entrepreneurial spirit, and proved to be a catalyst for the launch of my own business, Top2Bottom Business Solutions in 2017. A NC native, I moved from the Charlotte area to Hampstead with my wife Pamela and 2 daughters, Bayleigh and Blayke, in 2016 to launch the business.  Although we still have to regularly travel back to Charlotte for Panthers games (who else has a dog named Kuechly?), Hampstead is now our home in every way!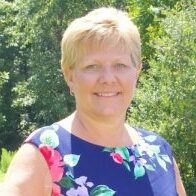 Jerri Blanton
Co-Founder, Top2Bottom Business Solutions
"I have CDO, it's like OCD but all the letters are in order like they should be."
After a life-long career focused on Customer Care and Accounting, I'm thrilled to be a co-owner of Top2Bottom Business Solutions with my son Christopher.  My experience has encompassed industries ranging from retail trucking to telecommunications, and has developed a real respect for the challenges and rewards of small business. I am currently responsible for the accounting and bookkeeping of 70+ franchisees of a national franchisor.  My experience has served me well in this role, as I supervise the bookkeeping staff and assure franchisee and franchisor satisfaction. Growing up as an Air-Force brat, I've lived in Germany and all over the U.S., settling in my parents' hometown of Concord following my dad's retirement.  Now I'm delighted to be living in Surf City, only 5 minutes away from 3 of my 4 children, and all 7 of my grandchildren. Add to that my Golden Doodle, Finley, our office mascot, and life just couldn't be better!
Linda Resau
"A body in motion stays in motion." Newton's First Law of Motion
Always in motion, I just wasn't cut out for retirement and welcomed the opportunity in 2018 to become part of Top2Bottom Business Solutions as Sr. Accounting Manager. After completing my Siena College BBA in Accounting and University of KY graduate studies in Personnel Management, I enjoyed a decades-long career in Finance and Corporate Management. My experience spans manufacturing and service industries, Plant Controllerships, VP of Finance, and owner my own Accounting and Tax practice serving the small business market. Although much of my career was serving companies as large as Bausch and Lomb, my first love is small business, which is what brought me to Top2Bottom Business Solutions. As a Quickbooks ProAdvisor, I work with clients needing not only regular Accounting support, but also operational advice and accounting system setup.
Megan Coughlin
"DANCE like no one is watching. LOVE like you've never been hurt. SING like nobody's listening. LIVE like it's heaven on earth."  Mark Twain
Apparently Accounting is in my blood!  I just couldn't resist following my Father's career path in the accounting field, and will soon have my University of Maryland Bachelor's degree with a major in Accounting, and a minor in Business Management.  After taking one class, I found that I love it as much as my Dad does, and couldn't be better suited to it!  Before Top2Bottom, I worked as an Administrative Assistant for an Association Management Company and also a Teacher's Assistant at our local Elementary school.  This served me well, since combined with the accounting work, my passion for Customer Service and helping makes working for Top2Bottom Business Solutions the perfect fit.
After growing up in Maryland my husband and our 2 sons found our way to NC in 2011 thanks to my husband's employer at the time, the US Navy.  We immediately fell in love with everything about the NC coast and plan to be here for a long time.  When not working and studying, I enjoy being Cheer commissioner for the Topsail Junior Pirates Youth Football and Cheer program.
Real business relationships are important to us. Which is why we're giving you a free consult. Let us help you today.